Edukimia ISSN 2502-6399 (online) is a scientific and a peer-reviewed journal published by Universitas Negeri Padang. Edukimia is an academic journal that published all the studies in the chemistry education areas at the level of primary, secondary, and higher education. Edukimia publish their issue three times in a year, on February, July and October.
Events: Edukimia's Webinar Series - Webinar for Edukimia's Prospectus Author 2020

Join Edukimia's Webinar Series with theme "How to Create the Review and Research Manuscripts in the Education Field"!
Posted: 2020-09-12
More...

Schedule: Schedule for February 2021

Publication Schedule for February 2021.

Jadwal publikasi untuk February 2021.

Posted: 2020-09-12
More...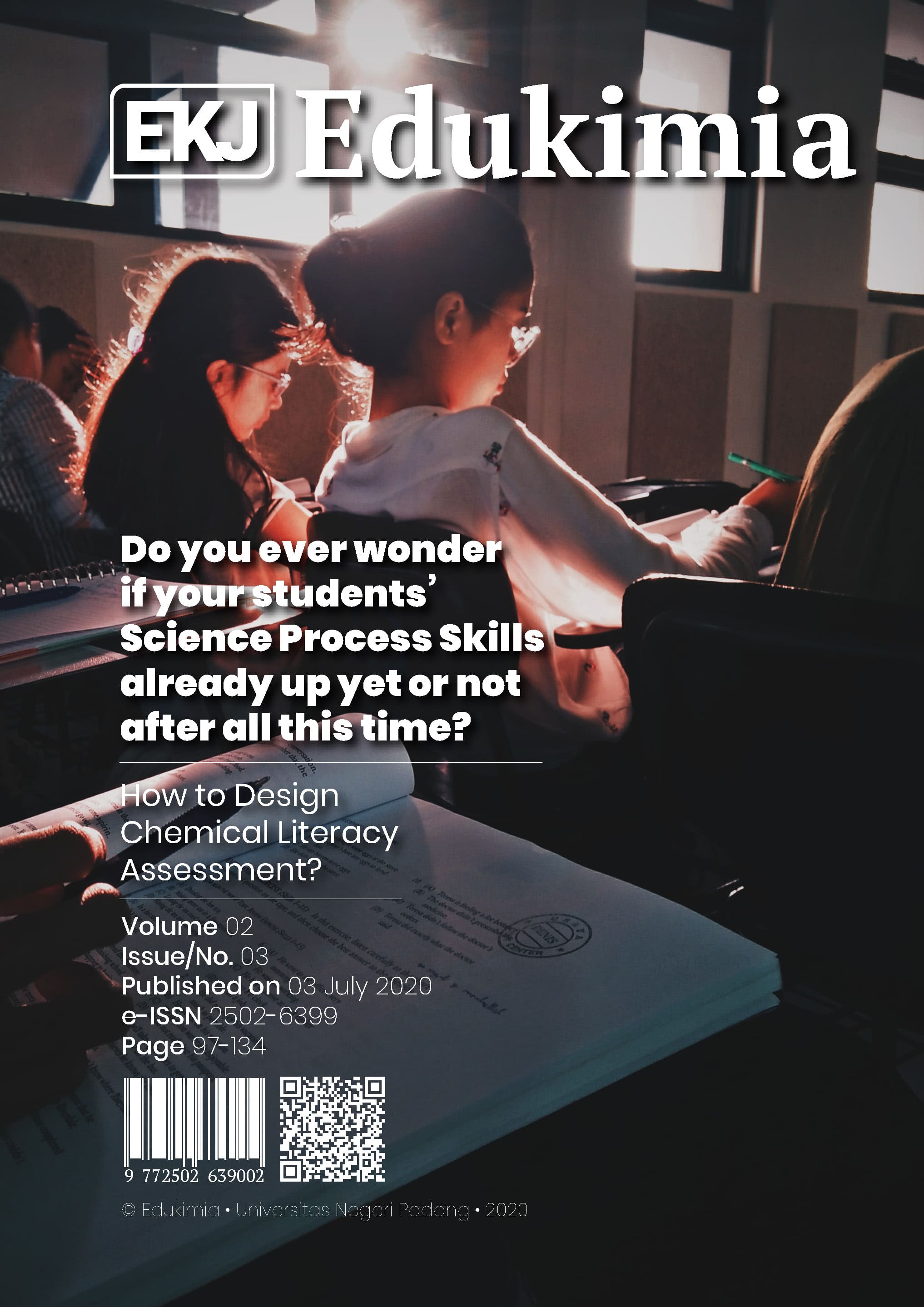 Front cover for Edukimia Volume 02, Issue 03.